Real-time simulation of clearing systems to reduce manual testing effort and risk over the long term
Banks – Clearing System Testing
Accelerated Testing for Clearing System Integration
Unified approach, centralizing a common set of test scenarios for all clearing systems into a single platform, reduces manual work and cost over the long term.
We automate the message flows and validate the messages exchanged, increasing the accuracy and quality of testing while eliminating human errors.
The solution is used in advance of the testing windows provided by the operators of the clearing systems and supports testing of end-to-end workflows as well as volume testing. It enables a proactive approach, ensuring a smooth integration process and minimizing potential issues.
Payment systems are moving to a more constant, cyclical state of incremental change where efficient and automated testing is essential.
Adopting our solution enables banks to introduce automation for continuous testing and ongoing quality assurance.
Our solution helps banks maintain a robust testing process throughout the lifecycle of their payment systems, supporting post-production changes and updates.
Benefits of proactive testing with XMLdation
Why you should do it:
⚬ Reduce manual work and cost over the long term
⚬ Automation increases accuracy and quality of testing
⚬ Reduce risk in your programme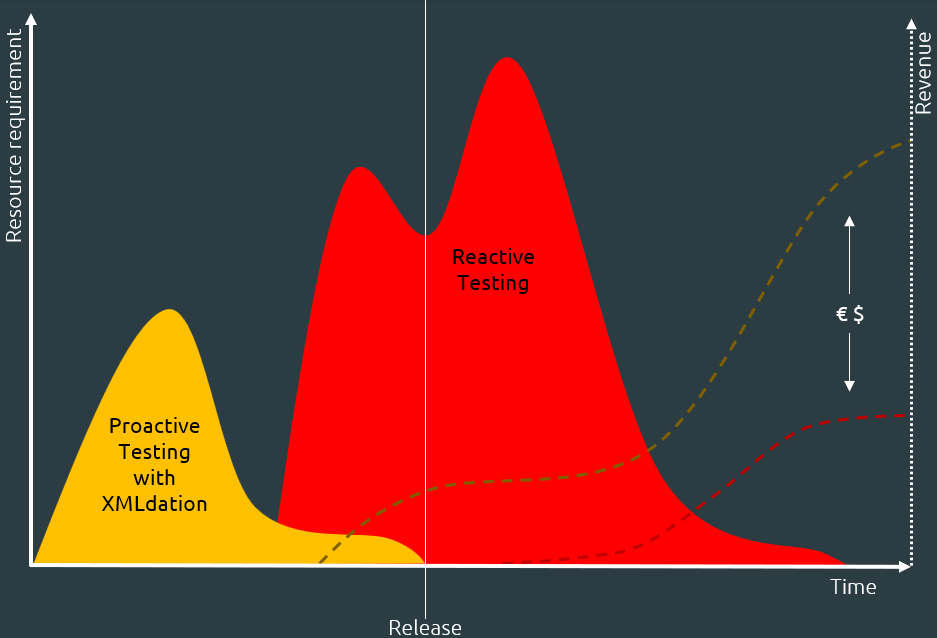 Testing Simplified for Complex Messages
Our Simulator has native support for complex payments messages. It validates messages according to bank and scheme usage guidelines, provides clear diagnostics to support easy troubleshooting, and allows easy preparation of messages and message flows.
Functional testers get a simple, intuitive user interface saving time and effort.
For test automation engineers, they get off-the-shelf APIs that simplify the process of automating test suites.
The solution enables testers to get up and running faster – detailed knowledge of complex messaging formats is not required.
Our solutions deliver an independent interpretation of clearing system and bank specifications, providing a highly reliable counterparty for your testing, and eliminating the risks that arise when the same team builds and tests. XMLdation has been interpreting and evaluating ISO 20022 usage guidelines since 2009, working with banks and payment system operators across four continents.
Our expertise covers customer payment channels, and clearing system interfaces that use ISO 20022 as well as many other formats.
Simplify a preparation of complex messaging
The Simulator offers native support for complex payment messages, ensuring smooth processing, easy troubleshooting, and efficient preparation. It provides a simple user interface for functional testers and off-the-shelf APIs for automation engineers, enabling faster setup without the need for in-depth messaging format knowledge.
Reduce manual work and cost over the long term
Streamline clearing system integration testing with our comprehensive solution. Centralize test scenarios, automate message flows, and enhance accuracy while reducing manual work and long-term costs. Conduct proactive testing, covering end-to-end workflows and volume testing, to ensure smooth integration and minimize potential issues
Introduce Automation and reduce risk
Ensure reliable and compliant payment operations with our solution's automated testing capabilities. Streamline workflows, minimize manual intervention, and maintain a robust testing process throughout the payment system lifecycle, supporting ongoing quality assurance and reducing errors and discrepancies for efficient and effective testing.